This project grew out of a personal desire for a place of organization, something I have found Omeka to be rather useful for. As a docent for the History of Photography galleries at the George Eastman Museum,
####

And yet, purpose of these museum exhibitions is not simply to show off images, but to show off objects, made with different photographic processes, cameras, and materials. From this perspective, a grid or even list of equal-size thumbnails works against the idea behind the exhibitions, which is to enrich the narrative of photography's history with an understanding of its many technological transformations. Therefore, as I developed the project, I began exploring alternative modes of presentation. The current solution is rather simple: a horizontally-scrolling window in which photographs are displayed to scale. The sideways scroll and center orientation abstractly mimics the layout of the exhibition space, while the addition of a lightbox points to the experience of stepping close to a photograph and switching from exhibition view to the single object and ultimately its finest details.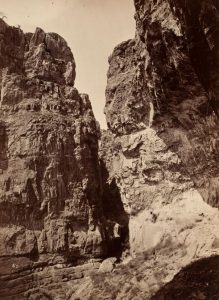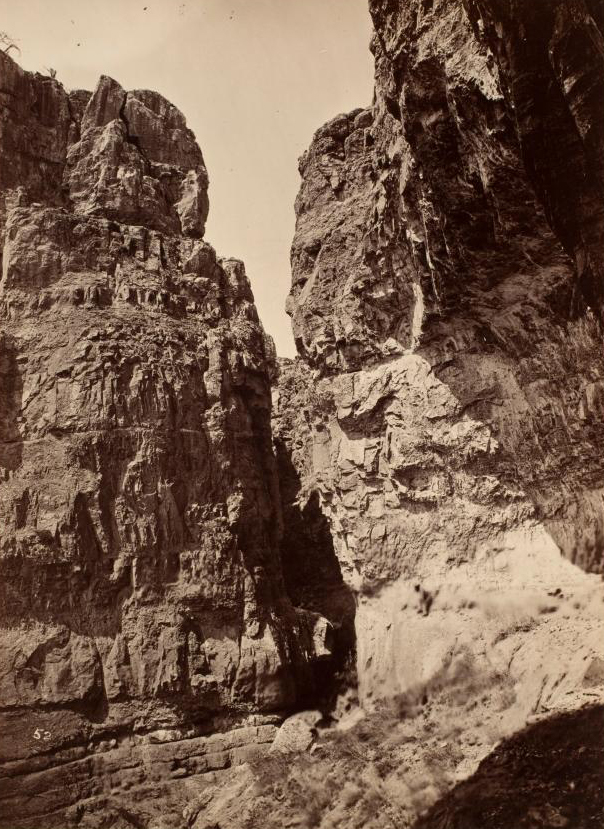 Technology
This project originated as a test case for Omeka wherein I could explore the platform's possibilities. Working with the Eastman Museum's collection allowed me to skip right to questions about user experience, since the difficult labor of gathering metadata and creating high-quality images was already done. That being said, I quickly found that Omeka did not work quite how I imagined it to, particularly with regard to the popular Exhibit Builder plug-in.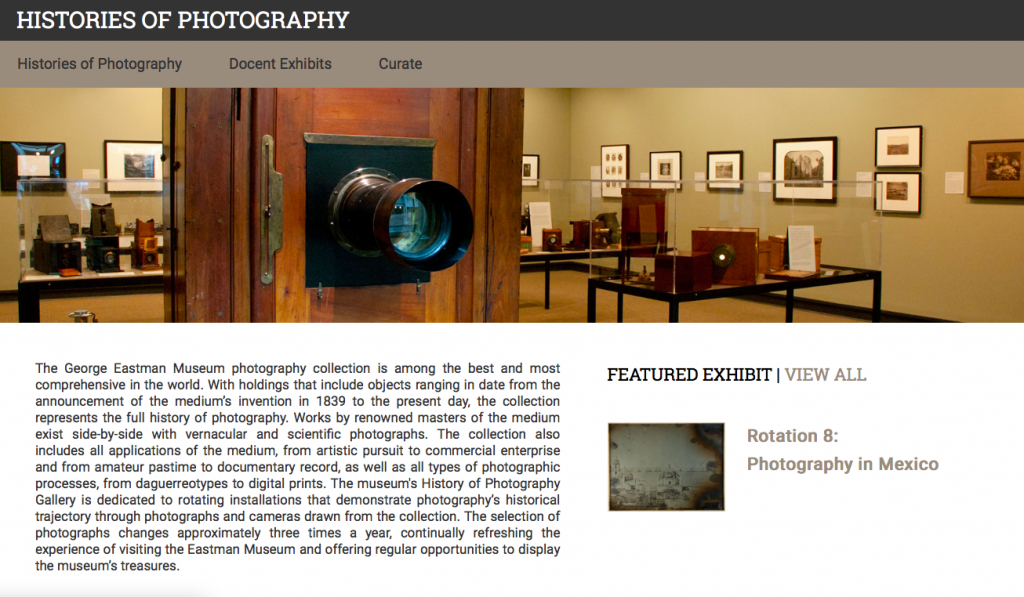 For copyright reasons, this prototype site is currently password-protected. If you would like to view it, please contact me at tracy.stuber [at] gmail.com.