Website
During my tenure as an Andrew W. Mellon Fellow in Digital Humanities, I designed the fellows' promotional material and both designed and maintained the fellows' website.
Built on WordPress, the website was hosted on university servers, which made for some logistical challenges around updating files, installing plug-ins, and so on.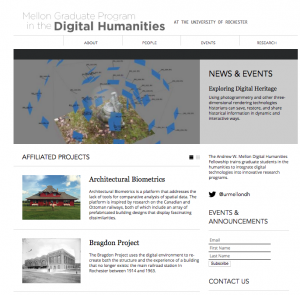 Graphic Design
My primary goal for poster design was to use a consistent, recognizable style that would tie our different events together.